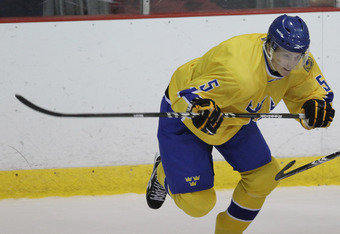 Nearing the conclusion of the 2010-2011 season, the
New York Islanders
find themselves in familiar territory: the bottom five of the National Hockey League.
As is commonplace in such a situation, Isles fans have endlessly debated whether or not the team should try and win these last few games, or put themselves in the best possible draft position.
I'd like to suggest that the
Islanders
have no intentions of tanking these final seven contests.
While that may not sound like a smart choice to you, let us analyze the pros and cons of both strategies:
Playing to Win
Pros
If the Isles can pile up a few more victories, they'll gain even more confidence, which will carry over to next season.
There are players on this team who are auditioning for roster spots and they'll want to raise their game a few notches.
You can't do that when you're in tank mode.
Cons
Obviously, winning won't make a team drop lower in the standings.
The Isles will finish with a top-five pick in the draft, but not as high a selection as they could otherwise get.
Playing for the Draft
Pros
The only consolation prize for tanking would be an earlier draft choice; in the Isles case, they're looking at between a third and fifth overall choice.
Cons
It would put a damper on what's been a phenomenal second half turnaround for the Islanders. It would be a confidence crusher and wouldn't really improve their odds of success at the draft.
Regarding the upcoming draft, I'm of the opinion that the Islanders need to focus on defense.
Fortunately, there's more than one strong defensive prospect to be had and while Adam Larsson would look great in blue and orange, he's unlikely to fall to them, even if they'd end up with the third overall pick.
If I were Garth Snow, I'd set my sights on a kid named Dougie Hamilton, an OHL blueliner with size, aggression and a laser of a slapshot.
The Isles have lots of prospects that are barely six feet tall and can quarterback a powerplay.
What they lack is a defenseman who possesses those qualities but can also hit, which is precisely what
you're looking at with Hamilton.
This team does not have to tank in order to land the player they need.
Therefore, the wiser choice for the New York Islanders would be to win as many games as possible before the season ends, finish the season on a positive note and then go into the NHL Entry Draft, knowing that they still have a top-five selection and that there are still good players on the board.
Now, that's an offer the New York Islanders simply cannot refuse.
Follow Daniel Friedman on Twitter: @dfriedman_isles
Comments are welcome.