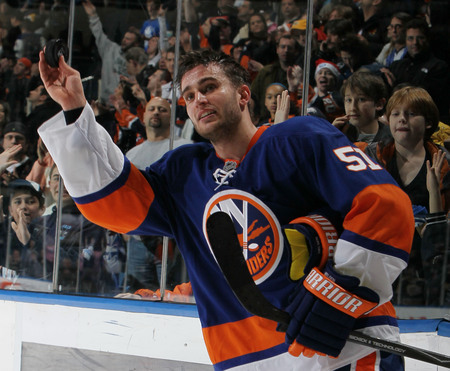 Wishing a very happy birthday to the Isles 2010-2011 MVP, Frans Nielsen.
Frans has really matured into one of the better two-way players in the game today, and it's just a matter of time before the rest of the league figures that out.
He's just as crucial to the Islanders' future success as John Tavares, Michael Grabner or anyone else on this team.
So, here's to many more years of hockey excellence for Frans Nielsen. Enjoy the day, you've earned it.